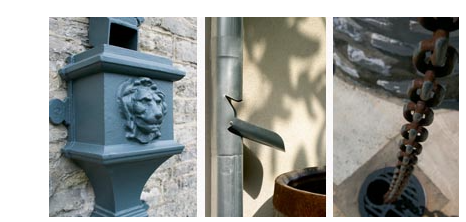 Storm water management is crucial to the success of landscapes.
Properly grading around foundations and directing storm water with a professional plan will keep your landscape investments
healthy. Excessive moisture around most plants and trees causes
weak root structures causing them to decline and eventually die.
Phytophthora root rot is primarily a disease of waterlogged soils.
Structural damage to foundations and basements can be avoided
by correcting grades and installing drainage systems, catch basins, gravel beds or rain gardens.
We offer many drainage solutions and custom plan options upon
reviewing your site.
- NDS drains, catch basins, channel drain and pipe installations
- Site development, machine and foundation grading, excavation
- Backfill hauling, lot restoration and leveling